Discover the possibilities

South Africa's Private Game Reserves and Cape Town
A Signature Safari in South Africa
The level of beauty, comfort, service, and overall friendliness you'll find at one of our partner South African lodges is difficult to put into words. These lodges have been hosting safaris for decades and are the "best of the best", providing an exceptional and truly unforgettable guest experience. ​If you are struggling to choose a first safari destination, know that at one of our hand-picked camps, you really can't go wrong.
Begin with 3 to 4 nights at a classic Big Five private game reserve
At our chosen destinations, it is possible to see elephants, lions, leopards, buffalo, square-lipped rhino, wild dogs, and even cheetah. The area is called the "Lowveld" and its principal habitat is bush savannah, which is a mixed woodland interspersed with termite mounts, small seasonal ponds that form after rainfall, and patches of open grassland. This mosaic is why the Lowveld can sustain such abundant and diverse populations of wildlife, both large game and a multitude of other species.
The core of a Signature Safari in South Africa is a private game reserve adjacent to the Kruger National Park.
Focus on finding big cats with your expert guide and tracker
Game viewing in this area is extraordinary and our partner lodges employ some of the most talented guides and trackers in all of Africa. The local Shangaan people have lived in this part of Southern Africa for many centuries and you will join an expert Shangaan tracker on our open-air vehicle in search of elusive leopard and cheetah.
The pleasant surprise of tracking a leopard is discovering everything else along the way!
Take the opportunity to walk About
But only if you choose to!
If you would like to try a walking safari, but don't have the confidence to commit to spending many hours or days on foot, South Africa is the perfect place to experience walking in a bite-size way. Walks in the Greater Kruger private reserves are optional for guests but can be completely customized to your comfort level. You can spend 15 minutes outside the vehicle, follow your specialist guide for an hour or two on foot, or even take day-long walks that end at a rustic overnight "fly camp".
Ask us about camps in South Africa that offer the chance to walk or even ride a bike in the reserve.
Create a safari adventure that is completely yours
Add another unique wildlife destination

Popular South African lodges & private reserves
Our most beloved South African safaris focus on spending four to six nights in the Kruger region, a vast area that hosts many exceptional lodges. We then love to combine it with another, completely different habitat, reachable by private aircraft. The best examples are South Africa's Kalahari Desert, or the forested Phinda Private Game Reserve.
You can see things in the Kalahari that you will see no place else – stunning creatures, such as pangolin, aardwolf, bat-eared foxes, honey badgers, and African wild cats, as well as the staggeringly beautiful Northern and Southern Kalahari desert lion prides. This is also one of the best possible areas to find a cheetah!
If you want to spend two weeks on an immersive wildlife adventure, South Africa can also be combined with part of a Signature Safari in Southern Africa.
Without leaving South Africa, you can be transported to place that feels like an entirely different planet.
Cape Town ranks among the most beautiful cities in the world.
Spend a few nights in Cape Town
Cape Town has well-deserved renown as an eye-popping city on the sea. It is very easily reached from Southern African airports such as Johannesburg or Livingstone, and certainly within striking distance of East Africa.​
Cape Town's myriad sights are nearly overwhelming: cultural and culinary destinations within the city proper, Table Mountain ascents, day trips to the Winelands, and dramatic tours of the Cape Peninsula to see penguins, fur seals, whales, dolphins, and Great White Sharks.
Cape Town can be explored on your own or Brandt Safaris can organize half-day and full-day privately-guided tours that combine the highlights of the city – its neighborhoods and spectacular seaside.
Cape Town ranks among the most beautiful cities in the world.
First, imagine the vineyards of Napa along the Silverado Trail. To these gorgeous wineries and vehemently passionate winemakers, add a dramatic mountain range on one side and a lush landscape that stretches to the Atlantic Ocean on the other. Now add beautiful Dutch-heritage towns with a charming and university-town culture like Stellenbosch, and best yet, remove the extravagant price tags and tour buses. Now, you have a glimpse of the treasure of the South African Winelands!​
We love the Cape Winelands for the world-class quality of the wines themselves and for the boutique accommodations available in Stellenbosch, Franschhoek, and Paarl. A single-day tour from Cape Town gives you a glimpse of the region, but a multi-day stay is a must for wine lovers.
If you miss the Cape Winelands, luckily, local wine and wine tastings are always featured at the South African safari lodges.
South Africa's lesser known places
South Africa is an extraordinary country with so many other places to explore. You wouldn't try to tour the entire U.S.A. in one trip, so likewise we don't recommend that approach in South Africa. But you might want to tuck in:
Destinations that allow you to tour different bird habitats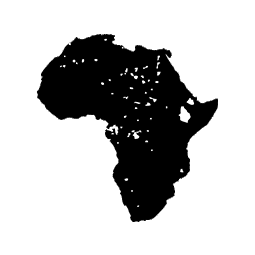 The Garden Route between George and Port Elizabeth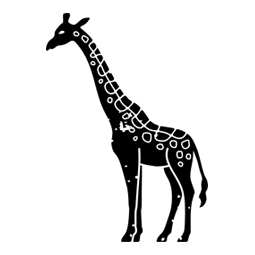 Kwazulu-Natal's wildlife reserves and local communities
Durban and coastline beaches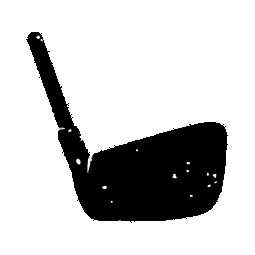 Spectacular inland and links-style golf courses

Our most frequently asked question
Why a private game reserve?
The great advantage of visiting an adjacent private reserve or a private concession within the park – over the Kruger National Park itself – is the exclusivity and flexibility that you enjoy. The wildlife is the same, and in most cases, even better than in the Park due to greater investment in land, water and wildlife management. In the private reserves, you have the opportunity to drive off-road to continue to track wildlife – for example, to follow a leopard or pack of wild dogs.
Vehicles in the National Park must be covered, while the private reserves offer open-air Land Rovers for a 360-degree experience. The number of vehicles at a sighting is also carefully managed to ensure intimate encounters. As well, the National Park enforces a curfew at sunset, whereas in the private reserves, you can "stay out late" and enjoy night drives.
Particularly awesome is that in a private reserve, you are allowed to leave your vehicle to walk on foot with your guide, while in the Kruger Park itself, regulations require that you remain on the road and in the vehicle at all times.
We invite you to explore our adventures and …
We look forward to meeting you!